review
Six million animals will be tested on each year in Australia and New Zealand alone. In many cases, these animals are subject to a degree of pain and/or stress. Of these 6 million, nearly 26,000 will die, and a further 124,000 will experience major trauma—this includes being artificially induced with cancer, made to experience major infections, isolation as well as deprivation. More than a million will also experience a degree of stress and discomfort.
And the animals used would surprise you—of course, over a million of these are mice, but a whopping 765,000 are native mammals, including koalas, wallabies, possums and wombats. Cats and dogs are also commonly used.
But the problem is that most of us don't even know we're supporting animal cruelty. By purchasing and using these products, we are unknowingly supporting a culture that believes animal lives are less important than human lives—it's supporting a culture that claims to love animals, yet has no problem with subjecting them to harm and abuse.
We know this is so utterly wrong—so what can we do about it?
As with any kind of advocacy, education is key. Educate yourselves on the products you're using—and what products test on animals. Cleaning products that test on animals include Ajax, Glen 20, Finish, Windex, Raid, Duck, Dettol, Oral B, Gillette and impulse.  Cosmetic offenders include Max Factor, Maybeline, MAC, L'Oreal, Estee Lauder, Cover Girl, Clinique, Mary Kay, Avon, Clearasil, Napoleon and Elizabeth Arden.
Most of these things live either under my sink or in my make-up bag. But since becoming aware of the issue, I've sought out cruelty-free alternatives that are AWESOME. The Choose Cruelty Free app is a great place to start, as is good old Google. Fear not about compromising on quality; I've made myself a Guinea pig so you don't have to.
Here are my top cruelty-free cosmetics you should DEFINITELY try:
Lush:
Lush are an Australian company which makes hand-made cosmetics and body care products—and they are ABSOLUTELY AMAZING! I'm currently using their skin care products, soaps, bath bombs and some cosmetics. Everything leaves me feeling clean, relaxed, soft and fragrant. Their facial cleanser, spot treatment and moisturiser has done amazing things for my oily, acne-prone skin; and I especially love their bottled lip colours. Surprisingly, they do have a fair bit of staying power—though beware: they tend to smudge easy!
I cannot rave about these products enough! Her studded kiss lipsticks and everlasting liquid lipsticks last all day, with oodles of awesome colours–including one rather lovely light purple. The foundation is absolutely mind-blowing. It will stay on all day, and it won't leave those awful marks on your face when you wear sunglasses with your make up! The eye shadow colours are phenomenal, and the liquid eye liner pens come in all sorts of colours, and are delicate enough to make wings sharp enough to cut the haters.  Most of her products are vegan, too! Kat Von D products make up most of my makeup bag. You can buy them online or instore at Sephora.
Australis:
One of the cheaper brands out there, Australis may pleasantly surprise you. In fact, I think their eye shadows and pressed powders are on par with products you may end up spending hundreds on. If you can find it, try it—products are normally around $10: fantastic value for money.
Nude by Nature:
I've used their CC cream and liquid foundation—both of which are available in a variety of shades, and are quite nice and light on your skin (sometimes the liquid foundation can flake if it's caked on—but lasts super well in our hot Australian weather). My favourite product is a liquid illuminator, which somehow seems to perfect your face and minimise your pores. I've also heard good things about their mineral powder. These products are roughly around $20-40, but I think it's worth it.
I love these products. While they are a bit pricey, I think quality is worth it. Their primer is brilliant! And it's great they have so many different foundation colours—score for us super pale ladies! I am eager to try more of their products, though—as a poor uni student—I definitely can't afford to any time soon. Sigh—the woes of cosmetics!
These products are the most expensive on the list, but they are quite lovely. Personally, I'm not the biggest fan of mineral cosmetics. I'd prefer products with a bit more coverage—but if minerals are your thing, give them a try.
Natio:
Natio's eyeshadows are pretty great—though I wish they had a bigger range! I have tried their mineral foundation and primer, but wasn't too pleased: there wasn't enough coverage for me. On the plus side, Natio are pretty cheap, and have colours for us pale ladies! And aside from lip products, Natio is vegan!
Other products I've heard good things about are Ere Perez and Inika—but I'm yet to try them.
You make the choice dear readers. Because whether you like it or not, if you purchase products which test on animals, you're promoting animal abuse, and prolonging the outdated idea that animals are ours to do with as we wish. Don't be silent! Sign the RSPCA campaign against animal testing here.
Have you tried any great vegan/cruelty-free products? Let me know in the comments
Starring Anne Hathaway and Robert De Niro, this film far exceeded my expectations. It's inspiring, uplifting, with the perfect amount of heartbreak and humour. It's been three days since I saw the film, and I'm still reeling from the emotional rollercoaster I was put through.
De Niro plays Ben Whittaker, a retired 70-year-old looking to spice up his monotonous life with something new. That spice just so happens to be a senior's intern program for an up-and-coming online clothing business, headed by the awe-inspiring Jules Ostin (Anne Hathaway).
Since Ben is an actual senior (citizen), a lot of the typical intern questions don't really work out, such as "where do you see yourself in ten years?", and "what was your major?" followed by "do you remember?" Ben, however, handles himself at all times with pride, respect, patience and concern—just what the doctor ordered for Jules.
Jules, by the way, is a ground-breaking character. She's a pillar of dedication, strength and determination, as well as kindness and concern for her employees and customers, truly going above and beyond. In the first nine months of creating her business, she met her five-year goal, and went from 25 to over 200 staff members. She also tends to ride a bicycle through her office—complete with a cup holder for coffee: a brilliant idea. And she hates it when people don't blink. Or when they talk slow. Jules Ostin is truly a quirky inspiration, who isn't afraid to smash glass ceilings. Go, Anne Hathaway! Girl power!
That is, until the misogynistic and sexist investors want to replace Jules as CEO in favour for someone a little more "seasoned". In order words, an older man. They convince her she's doing too much, and as a woman, should let a man handle the business world. And at first, she believes them. But then Ben Whittaker saves the day with his old-world charm, and kind, caring demeanour. And he always encourages everyone to do the right thing—even if it's hard. From Jules's drunk chauffeur, to co-workers with lady problems, to cheating husbands: Ben can fix it all. His best tips? Breathe deeply. Take some me-time. Talk to people in person, and talk to them honestly, but most importantly: believe in yourself—because no one knows you as well as you.
Robert De Niro makes everything better.
The Intern also tackles some pretty complicated themes, from the invisibility of the elderly who still have music left inside them and a wealth of knowledge, to working mothers.
"It's 2015, are we really still critical of working mums?" Ben asks. Indeed, we are. Jules, when not being a superstar businesswoman, is also a mum to her young daughter, Paige. Her husband, Matt, quit his job in marketing in order to be a stay-at-home dad. And on the surface, this works. Well, until Matt cheats repeatedly with a woman from Paige's school. Matt eventually confesses, apologises profusely, saying he lost himself, but now he's ready to be a real man—as if that was a valid excuse. Is this particular man so emasculated by his badass, bread-winning wife that he has to sleep around in order to validate his manhood? Please. Talk about toxic masculinity. And the worst part about all this: she takes him back. SHE TAKES HIM BACK. It's not like it was a one-time thing—he was cheating on her for months, knowing it was wrong, and still did it anyway. But oh, throw a few compliments and lovey-dovey words in there, and everything is fine and dandy. Matt, you're a jerk face.
But even in the face of heart ache, even in the face of intense adversity, Jules does not give up. And that's definitely something to commend. Ben is the perfect Robin to Jules's Batman, and while I was still pissed off about that jerk-off Matthew, it was hard to not be inspired by the pair. You go guys, don't be defined by societal opinions of age and gender. Smash those expectations. I believe in you.
Overall, it was a great movie—it left me wanting more. So I guess the writers did their job. The movie has also earned $107.8 million at the Box Office, so they must be doing something right. It's witty, it's funny, it's heartbreaking and it's inspiring—and you won't regret watching it.
Note: this article was originally published by me for Re-Views Magazine.
Doctor Who's sonic screwdriver (which doubles as a TV remote). Jon Snow's sword from Game of Thrones. Katniss's mockingjay pin from The Hunger Games. Dumbledore's wand. Replicas of Dean's beloved Impala from Supernatural. What do these things have in common? Well, they were all at Sydney's Oz Comic-Con.
Comic-Con parades and celebrates television shows, comic books, movies and anime that have defined a generation. These are franchisees which have taught us right from wrong, to believe in ourselves, and to fight for what we love. They've shown us pain, they've shown us grief—but they've also shown us we are stronger than any adversary we face. To some, Comic-Con might simply seem like a bunch of nerds doing nerd-like things. Well, on behalf of "nerds", I'd like to tell you: we're super freaking awesome.
That being said, before last week, I was a Comic-Con virgin. And boy, Sydney did not disappoint. The normally lonely enormous Sydney Exhibition Centre was transformed into a glorious and magical wonderland of all things wacky and unique. There were hundreds—if not, thousands—of stalls with comic books, trinkets, figurines, intricate sculptures, jewellery, obscure clothing, original art works, fake weapons and things I'm not even sure how to describe. Comic-Con has everything you're looking for, and everything you never dreamed you'd find.
Though there were a range of guest stats from much-beloved franchises, such as Luna Lovegood from Harry Potter, Bobby from Supernatural, as well as various characters and voice characters from Lord of the Rings, the Hobbit, Scrubs, Charmed, Vikings, Soul Eater, Dragon Ball and Avatar: The Last Air Bender, it was the phenomenal cosplay which took centre stage.
There was a gender-swapped version of X-Men's Magneto, Jane from Tarzan, the TARDIS from Dr Who, a brilliant Black Widow from The Avengers, Kakashi from Naturo, and one particularly awesome Juzo from Tokyo Ghoul, as well as a few hundred Harley Quinn—with the Joker, of course. Apparently, I'm not the only one who is super-duper excited for next year's Suicide Squad movie! There was also a pretty cute little girl dressed as Darth Vader, but I didn't get a picture, because that would have been creepy.
The best cosplay for me, hands down, was a mind-blowing rendition of Mystique from X-Men. As part of a hands-on make-up stall, this particular woman was painted and primed for hours upon hours—but the end result was stunning.
When I asked if I could have a picture, she replied enthusiastically and said she would channel her inner Mystique.
Personally, I dressed up as a rather mediocre version of the Scarlet Witch from The Avengers: Age of Ultron—and subsequently, due to my laziness, had to keep avoiding better-dressed versions of myself. Next year, I'll actually put in some effort—stay tuned, guys!
Comic-Con was wacky, intriguing and mind-blowing—and I can't wait for next year.
Please note, this article is my own and was first published on Re:Views Magazine; view original publication here.
I have incredibly mixed views about this film. Is there anything special about the storyline? Not at all. In fact, it's made up almost entirely of tired clichés: predictable to its very core. Basically, it's the story of an estranged mother who tries to reconnect with her children after abandoning them to become a rock star. Insert eye roll here.
The only thing that makes this film interesting is the fact that the aging rock star is played by none other than three-time Academy Award winner  Meryl Streep. Ricki Rendazzo (formerly Linda Brummel) is broke, disconnected, and dresses almost exclusively in black—complete with heavy eyeliner, numerous ear piercings and edgy braids. But when her ex-husband Pete contacts her about their daughter Julie's crumbling marriage, Ricki is forced to confront her family, her present, and her numerous past mistakes. It's worth nothing that Streep's actual daughter, Mamie Gummer, plays Streep's fictional daughter in the film. To be perfectly honest, Mamie Gummer is the best thing about this film. She's sassy, a smartass, an emotional wreck and says it like it is regardless of the consequences; it's like looking in a mirror.
Slowly Ricki and Julie begin to bond (predictable). The rest of the family? Not so easy to tame (also predictable). Ricki has two sons, Josh and Adam. One reveals himself to be a homosexual to his long-lost mother, and the other is set to get married. But here's the kicker: no one wants Ricki there at the wedding, least of all Ricki's daughter-in-law-to-be. Ah, family drama. Eventually, of course, Ricki attends the wedding and makes things better through the thing she left her family for in the first place: music. Not that playing a few heartfelt songs at one's wedding could make up for years of neglect, but okay. It's a nice first attempt.
On the bright side, they do make some pretty good music—and Meryl Streep is actually singing and actually playing the guitar. Kudos.  Not that we'd expect any less, especially considering Ricki's new love interest, guitarist Greg, is actually played renowned Australian musician Rick Springfield. From classic rock, to a pretty badass rendition of Lady Gaga's "Bad Romance", it works—though at times I did feel like the film was more music than movie. It is pretty sweet, though when Greg sells his very expensive guitar so Ricki can afford to go to her son's wedding.
I was pleased to see issues like mental health and homosexuality explored, though I felt the film trivialised these topics frequently.  For instance, Julie—after discovering her husband had been  cheating on her— attempts to commit suicide. Subsequently, she is put onto medication and into therapy. Now here's the part that makes my blood boil. Julie's father Pete—Ricki's ex-husband—actually cracks jokes about this. He cracks jokes about suicide. In case it wasn't obvious, I'll spell it out for you: DO NOT CRACK JOKES ABOUT SUICIDE! YOU DO NOT TREAT PEOPLE LIKE THAT! MAKING LIGHT OF THE SITUATION DOES NOT HELP, YOU IGNORANT ASSHOLE!
This same character also proves himself to be a misogynist; he tells Ricki "you can't have two dreams". Basically, he's saying if you want to be a mother, you can't have a career. But it's all well and good for him to go out and play businessman. Did we suddenly revert back to the stone ages with this awful character?  

To say I'm disappointed in Ricki and the Flash is an understatement. My grandmother did thoroughly enjoy the film—though she probably doesn't analyse the film from a philosophy student's point of view. This film has so far only grossed $35.9 million at the box office, with a budget of $18 million. Meryl Streep, the music, and her daughter are the only redeeming factors of this film. I almost want to ask for my money back. Damn you, irresistible Meryl Streep!
The Australian Senate approved a motion to launch an inquiry into gender inequality of the superannuation system. The motion, approved on Monday, was backed by Labor Senator Jenny McAllister, Liberal Senator Sean Edwards and Greens Senator Larissa Waters, spurred by recent ANZ study, which revealed that women are, on average, retiring on half as much as men.
The 2015 ANZ Women's Report indicated numerous alarming figures regarding gender inequality within the workforce. For instance, despite the fact that 42% of women aged 25-29 hold a university degree, compared to 31% of men, women are still paid, on average, 18.8% less. Women who work full-time, therefore, earn on average $295 per week less than their male counterparts—simply due to gender. In a year, this amounts to a $15,000 difference, and in a lifetime, $700,000.
ANZ CEO Joyce Phillips said globally, women earn up to 36% less than their male counterparts; this report merely confirms the financial disadvantage all women face.
"This research also confirms what's really restricting the financial future of women is the inherent structural bias in the way the workplace, education, social and legal systems are established," she said.
Industry Super deputy chief executive Robbie Campo welcomes the review.
"Industry super Australia's modelling shows that even with super, pension payments and other savings combined, 63% of single women will still not be retiring comfortably by 2055 unless we act now to restructure our retirement income system," she said.
The Greens Senator Larissa Walters attributes the growing homelessness of older women to this inequality.
"It's timely for the Senate to examine the structural inequalities which are seeing women retire in poverty."
"We hope the tri-partisan nature of this inquiry will lead to real outcomes to address the alarming gender retirement income gap."
Trainwreck is a hilarious analysis of modern relationships, and breaks down barriers of what it is to be a woman. Also, it'll tell you how to get a condom unstuck—and other vital tips below.
Your sexuality doesn't define you!
I cannot stress this enough. Ladies, say it with me: your sexuality doesn't define you! You want to sleep with multiple partners in one night—or no one at all? Awesome! Because honestly? We're grown-ass women. Do more—and who—of what makes you happy.
Whether it be to a super bitchy boss, or a hook up with a strange 16-year-old whose safe word is pineapple: know when to say no. If something feels wrong, it probably is.
Especially if your partner really isn't into it. Otherwise, you may get some golden responses like "I'm going to put my pecker in you" and "fill you with my protein".
It's never too late to say sorry
You really do only live once; why hold onto petty arguments? If you love someone, tell them. Bonus points if you say sorry by choreographing a cheerleader dance routine where you're the star—extra bonus points if you can't dance.
No, really. Think before you speak—if you don't, you might reply to an insult: "you know what I do to assholes? I lick them." Errr, okay.
There is a wrong time for alcohol
I'll admit: I'm a fan of wine (and vodka). Okay, maybe too much of a fan. Amy Schumer must be my spirit animal.  But there is a point where you have to take a good look at yourself and ask: "Am I really okay?"
Receiving head without giving
Well, if you follow in Amy Schumer's footsteps, close your eyes and pretend you're asleep.
Like, say . . . don't show up to work drunk. Also, don't sleep with your interviewees.
And finally . . . how to get a condom unstuck from your cervix
Behind me, I heard: "I've had that happen". Is this seriously a problem? Well, if it happens to you, simply make a hook with your finger—happy hunting.
Love all of who you are—even the sloppy parts. At the time, you were doing exactly what you needed. Bless you, Amy Schumer!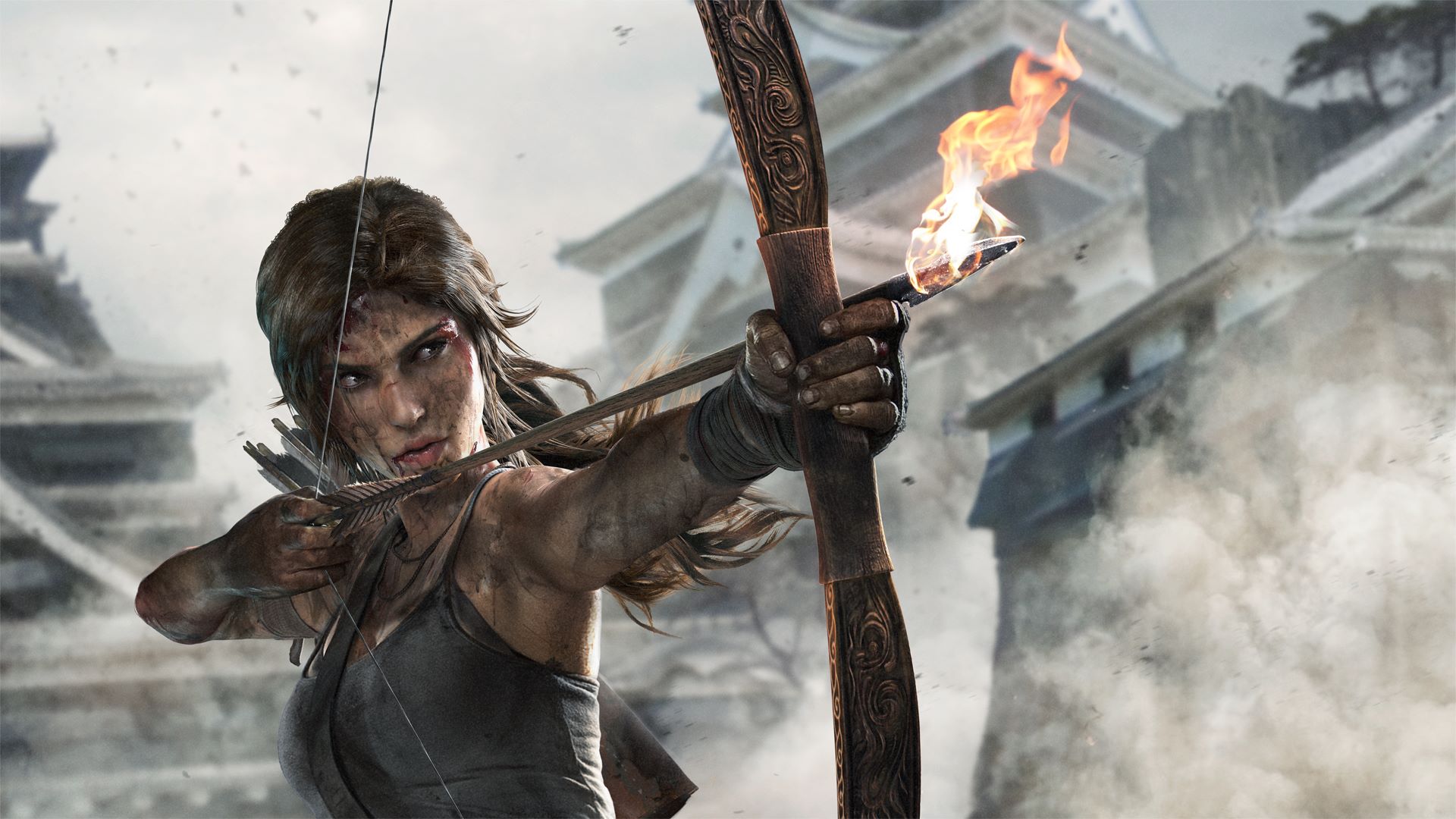 If you are yet to experience the magnificence of the Definitive Edition of Tomb Raider, you're seriously missing out. Better yet, since it was released in 2013, it is fairly affordable—you can get it from EB games from around $36-47, depending on whether you want a new or pre-owned copy. This game is absolutely fantastic, and you can sleep well knowing your money was spent on possibly the best game that features an awesome female action hero.
The story follows the story of Lara Croft, an ambitious archaeology graduate, through a game of survival and instincts in the fictional lost island of Yamatai, just off the coast of Japan.  Croft, following in the footsteps of her highly-esteemed and late archaeologist father, believes she's cracked the mystery of Yamatai and their benevolent Sun Queen, Hemiko. However, when wild weather suddenly appears out of nowhere, Lara Croft and her team are shipwrecked and must fight for their lives against the untamed wilderness, and a crazed, sacrificial cult—the Solari Brotherhood— bent on slaying anyone who dare oppose them.
The quality of the Tomb Raider games have come a long way since their release in 1996—this game is no exception, with fantastic graphics and easy-to-learn gameplay. Furthermore, the characterisation of Lara Croft is very pro-feminism: while she is a gorgeous woman (based on model Megan Farquhar) it is not her looks that at all contribute to her freedom. No, Croft is brilliant because of her mind, her survival instincts and dedication to those she loves even in the face of grave danger. Croft shows compassion, intelligence and that emotions are okay; they can be conquered. I especially liked the fact that, despite her looks, the game does not call any unnecessary attention to her breasts or other female body parts that are typically sexualised. The only thing I can criticise, honestly, is her hair—it's always perfect, despite the weather or gruesome occurrences. I'm totally jealous my hair isn't like that. Croft begins this rebooted origin story as a startled, unexperienced woman, before conquering her own fears and becoming a badass warrior, unlocking the strong woman within.
Surprisingly, the game actually features quite a bit of gore—as one would expect with a sacrificial, bloody cult and an ancient merciless Sun Queen. Tomb Raider is by no means a "fluffy" female video game. It's gory, action-packed and kick-ass! Lara Croft is the ultimate female action figure.
I rate this game a 4 out of 5 stars. My only complaint? I wish it lasted longer!
It's hard to be a vegetarian sometimes—especially in a society dominated by the meat industry. I would certainly be very rich if I had a dollar for every time I've gone to a restaurant only to find no vegetarian options, other than a bowl of chips or boring garden salad. Fellow vegetarians, we know this feeling well. But fret no more: we have Au Lac's Royal Vegetarian Cuisine!
I cannot express how amazing it is for a vegetarian to find a restaurant where you don't have to worry about being stuck with a boring meal. A restaurant where you don't have to worry that the cooks will accidently slip in some form of animal product. Where you know they didn't cook your vegetarian meals with the same pans as they cooked meat in. A place where you feel at home—only with tastier food, fantastic and fast service, as well as a stunning, elegant atmosphere, complete with forest-inspired wall art and crystal chandeliers.
I stumbled across this place a few weeks ago, and was instantly greeted like an old friend. Despite the fact that I accidently entered the store half an hour before opening, the workers insisted it was okay—they were happy to serve me, despite not yet being open. All this was delivered with a smile. Of course, I declined and insisted I would come back when they were open—and I did. Even when I paid for my meal with dollar coins and asked for a tax invoice, they smiled (I'm an annoying customer, I know).
Au Lac is 100% vegetarian, with vegan and gluten and nut free options available upon request, and are dedicated to bringing customers the finest, healthiest meals from only the freshest producers. Because I know you're probably wondering, the meat-free alternatives are made from a variety of products, including soy protein, wheat flour, mushrooms, and an extremely healthy Asian plant called konnyaku. Quality and health has been a part of Au Lac's philosophy since it first opened in 2000 with two store locations: one in Dickson, Canberra, and the other right here in Wollongong—2/166 Kiera Street. Opening hours are Monday to Sunday, from a convenient and handy 11.30am to 2.30pm, and 5.30pm to 10.30pm.
So let's get to the important stuff: the food. Honey soy chicken. Soy chicken nuggets. Soy chicken satay sticks. Satay soy beef. Soy chicken in plum sauce. Fried soy fish in a savoury ginger sauce. Fried soy squid with spicy salt and chilli. Braised tofu with vegetables and cashew nuts.  And let's not forget dessert: banana cake, sundaes and deep fried ice cream. Okay, my mouth is now watering. But best of all about Au Lac? They're affordable—affordable enough for even a poor university student, with prices ranging from $5-$18. The average main meal is around $15.90, with boiled rice a shockingly cheap $2.50 per person.
It's the little things that really make a place special, and Au Lac is one of those places. Trip Adviser Australia rates Au Lac a 4.5 out of 5 stars—and I'm going to do the same. On a side note, I'm now starving and desperate for some vegetarian goodness. Try it—and thank me later!