Gaming
Pokémon Go has taken over just about everything; so why not pick-up lines, too? Here's the best the internet and social media can supply.
Roses are red, violets are blue. If you were a Pokémon, I'd choose you.
Awwwww.
Hey girl, let me get a Pikachu Jigglypuffs.
Ooh, dayumn.
Do you want to battle? Because my balls are at the ready.
I am ready, baby.
I'd like to ride you like a Horsea.
You have such a way with words.
My Gyrados is big enough for you to ride it all day and all night.
Now we're talking.
Do you want to play with my Poke Balls?
Are they clean?
Want to watch my Ekans evolve?
Do I ever?!
I wish you were the ground and I were a Diglett so I could be inside of you.
How poetic.
STD's are like Pokemon: gotta catch 'em all. Help me out?
Gotta catch 'em alllllllll!
Do you want to go back to my gym and have a naked battle?
Only if your level is big enough.
Ay baby, are you a Vulpix? Because you're a sexy fox.
Take me now.
Looking at your ass makes my bulba soar.
I often have that effect.
Hi, my name's cock. I mean Brock.
Hi, my name is no. I mean no. No.
Can I Squirtle on your Jigglypuffs?
I have no response.
I don't feel comfortable. Maybe it's my anxiety, but I'm not so sure. My palms are sweaty. My breathing escalates. I feel their eyes on me. You don't belong here, they snicker.
I pause. Well . . . Why don't I belong here?
I'm talking about my recent visits to various comic book and gaming stores. Now, I love gaming. I've loved it ever since Sonic the Hedgehog came out on Sega, followed by the Crash Bandicoot and Spyro games on PlayStation1, various PlayStation 2 games, and now my PlayStation 4. I've gleefully wasted countless hours of my life mashing buttons and yelling with glee at the screen. I've finished my favourite games multiple times, and if I'm ever not responding to Facebook messages, it's probably because I'm gaming—can't talk, killing zombies. But for some reason, whenever I visit a nerdy store—filled with things I love dearly and would gladly spend my money on—the eyes of other patrons tell me I don't belong.
Is it because I'm a woman?
Is it because I don't "look like a gamer"?
Is it because I wear pretty floral dresses and bright red lipstick?
Is it because I wing my eyeliner sharp enough to cut the haters, have my nails done and carry cute handbags?
Whenever I go into these stores, I feel like I have to justify myself. I have to prove I like these things. I have to prove I'm not a poser. Because obviously, my appearance is directly linked to what things I can and can't enjoy, and how good I am at said things.
It is not posing when a female enjoys games, anime, comic books or other like things. Believe it or not, we're not trying to act cool to impress boys (or girls). Here's a crazy idea: maybe we enjoy it—just like you.
Instead of judging and hating each other, we should be promoting acceptance, love, and mutual enjoyment of cool and quirky things. After all, aren't we the same geeks that were (most likely) picked on in school? Teased for liking things that weren't the norm? Stereotyped as nerds and weirdos?
I am a nerd. I am a geek. I'm a weirdo. And I'm a girly girl. But you know what? I'm proud of that. I love these things, and I can't wait to experience more. And if you're ever tempted to judge someone else, maybe you should take a good hard look at yourself. Stop looking at me with those eyes. I do belong here—F off. I can't hear you over the sound of me winning, anyway.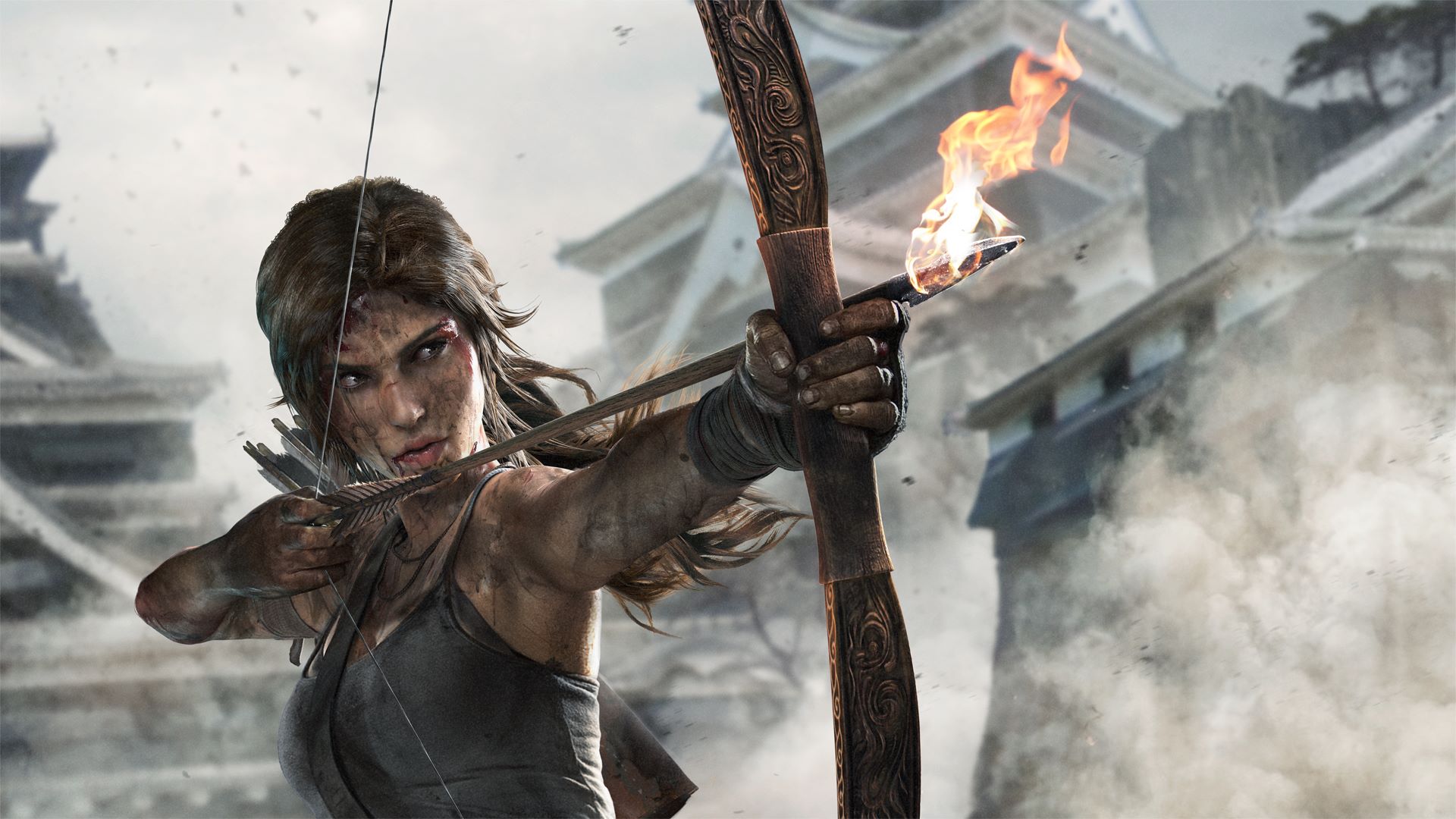 If you are yet to experience the magnificence of the Definitive Edition of Tomb Raider, you're seriously missing out. Better yet, since it was released in 2013, it is fairly affordable—you can get it from EB games from around $36-47, depending on whether you want a new or pre-owned copy. This game is absolutely fantastic, and you can sleep well knowing your money was spent on possibly the best game that features an awesome female action hero.
The story follows the story of Lara Croft, an ambitious archaeology graduate, through a game of survival and instincts in the fictional lost island of Yamatai, just off the coast of Japan.  Croft, following in the footsteps of her highly-esteemed and late archaeologist father, believes she's cracked the mystery of Yamatai and their benevolent Sun Queen, Hemiko. However, when wild weather suddenly appears out of nowhere, Lara Croft and her team are shipwrecked and must fight for their lives against the untamed wilderness, and a crazed, sacrificial cult—the Solari Brotherhood— bent on slaying anyone who dare oppose them.
The quality of the Tomb Raider games have come a long way since their release in 1996—this game is no exception, with fantastic graphics and easy-to-learn gameplay. Furthermore, the characterisation of Lara Croft is very pro-feminism: while she is a gorgeous woman (based on model Megan Farquhar) it is not her looks that at all contribute to her freedom. No, Croft is brilliant because of her mind, her survival instincts and dedication to those she loves even in the face of grave danger. Croft shows compassion, intelligence and that emotions are okay; they can be conquered. I especially liked the fact that, despite her looks, the game does not call any unnecessary attention to her breasts or other female body parts that are typically sexualised. The only thing I can criticise, honestly, is her hair—it's always perfect, despite the weather or gruesome occurrences. I'm totally jealous my hair isn't like that. Croft begins this rebooted origin story as a startled, unexperienced woman, before conquering her own fears and becoming a badass warrior, unlocking the strong woman within.
Surprisingly, the game actually features quite a bit of gore—as one would expect with a sacrificial, bloody cult and an ancient merciless Sun Queen. Tomb Raider is by no means a "fluffy" female video game. It's gory, action-packed and kick-ass! Lara Croft is the ultimate female action figure.
I rate this game a 4 out of 5 stars. My only complaint? I wish it lasted longer!